Expertise
Complete Sugar Mill Plant
During the past few decades SU-ENCO has been involved in designing, supplying, and improving sugar mills in many countries in Asia. In addition, SU-ENCO also owns and operates the largest (3,000 TCD) raw cane sugar factory and refinery in Myanmar, so a wealth of practical operational experience is also available directly.
The Company's continuous association with the industry has led to the development of designs tailor made to meet the specific requirements of individual sugar mills and local sugar industries. With proper engineering, SU-ENCO help designing and incorporating the power plant and integrating sugar refinery for off-season production and electricity co-generation.
As such SU-ENCO processes the design of sugar cane milling tandem with the crushing rate from 1,800 TCD up to 30,000 TCD in a single milling tandem (mill roller size ranging from OD 800 x 1500 mm to OD 1,480 x 2800 mm). The project could be in different nature from equipment supply to a turn-key basis.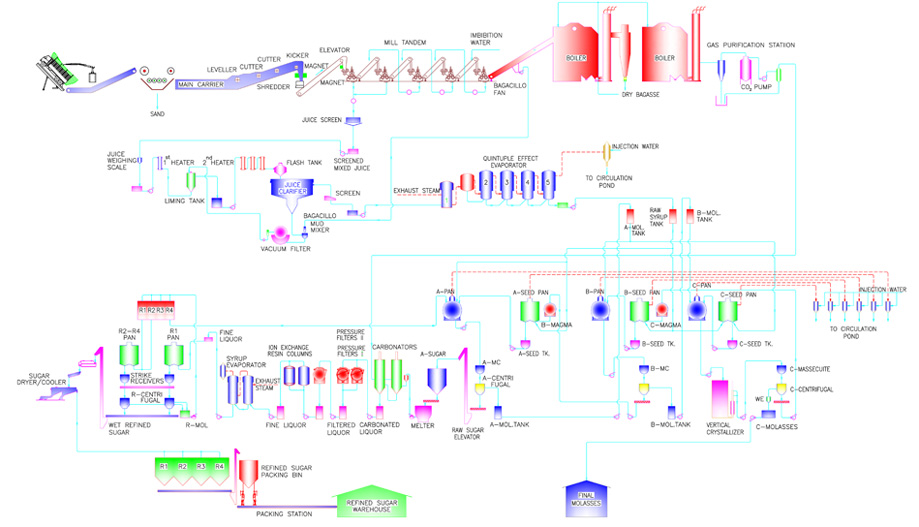 Equipment List