Company
Factory Overview
The Sutech Engineering team is naturally diverse - encompassing 300 people with a wide variety of skills, backgrounds, and perspectives. We draw from this tremendous source of talent to forge a great company - one team that is committed to the success of our customers on projects of profound significance of our work. Hence, we have invested in the development of our staffs as well as the manufacturing facility. The factory employs 40 acres plot of land and has a manufacturing area under roof of approximately 25,200 m2. This enables us to manage considerable amount of works not only with our own staffs, but also by a subcontracting work forces up to an additional 400 people under our supervision and quality control.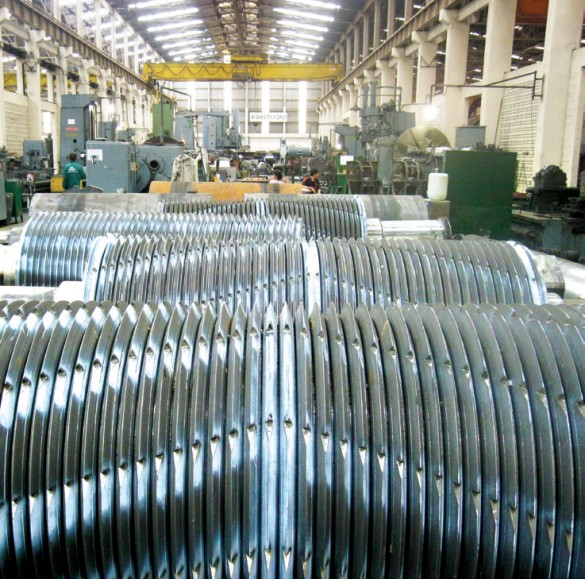 Machine Shop Capability
Due to its high efficiency and state-of-the-art technology, SUENCO has become one of the leading manufacturers of machineries in Thailand that are able to meet international standards of production. In fact, SUENCO has the capability to produce small as well as big machines with diameter up to 5.5 meters and weighing as heavy as 110 tons. SUENCO also aims to expand its capacity to service those in different fields such as ethanol plants, paper mills, cement factories, industrial steel plants, and other agro industries.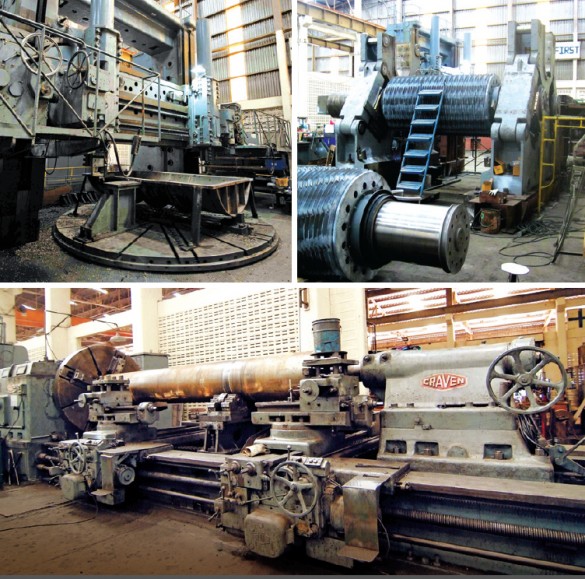 The Machine Shop contributes as an important part of SUENCO manufacturing facilities. With the supporting team of 30 engineers and 10 certified inspectors working in various department such as manufacturing planning, quality control, inventory control, and design department. The workshop is equipped with 2 x 50 tons, 5 x 20 tons, 3 x 15 tons, 10 x 10 tons overhead cranes to service the work pieces.
Fabrication Capability
Knowledge gathered over the decades has enriched SUENCO's experience since its inception and has contributed to its keeping abreast with the latest needs our customers and their successes. With the aim to manufacture industrial machine in the most efficient way using latest integrated production system, SUENCO has been able to produce machines according to customer specifications. In addition, we are producing with our own personnel, industrial machineries and equipments of various types making us one of the main factors in establishing the basic foundations for many successful industries and leading entrepreneurs. In doing so, we have become the leading exporters of machineries to Philippines, Indonesia, Pakistan, UAE, Vietnam, Myanmar, Cambodia, Bangladesh, and India, to only name a few.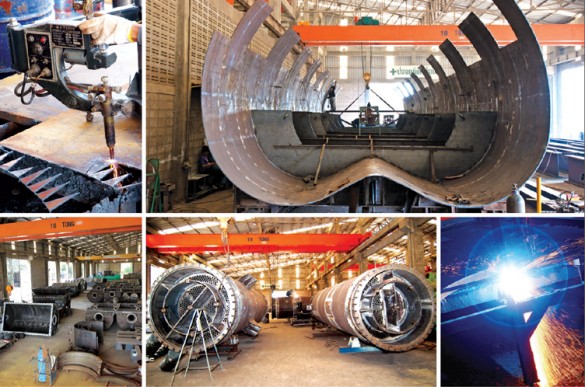 The fabrication facility includes up to almost 20,000 m2 working area under the 3 buildings with travelling crane capacity of up to 100 Tons. The factory employs more than 40 certified welders and certified 10 inspectors in order to maintain the standard and quality expected. In addition to that, we have the capability of bending up to 40 mm thickness work piece and fabricating various types of pressure vessels and heat exchangers.
Mission
State-of-the-art technology provider
Fastest Plant Creation
3 new plants every year
Most effiency consultation service
Vision
"We are #1 in Sugar Mill and Refinery Engineering and Management Service"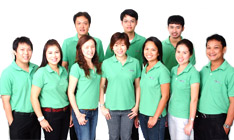 Milestones
1990 : Sutech Engineering Co.,Ltd. was established
1995 : Expansion of the manufacturing facility of the 1st building to 9,600 m2
2008 : Certified with ISO 9001 : 2000
2009 : Expanded to the 3rd manufacturing building with total 25,200 m2 working area under roof
2010 : Certified with ISO 9001 : 2008